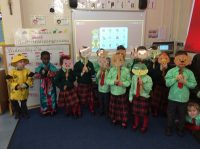 In Reception Class this week we learned about Chinese New Year with lots of fun and exciting activities.  We found out how the Chinese community celebrate.
We ate lots of different Chinese foods, we listened and danced to Chinese music, we made colourful masks, cards, lanterns and dancing dragons.
We looked at China on a map and found out how their writing is very different to ours.
We looked at traditional Chinese clothes and enjoyed role play in our Chinese restaurant.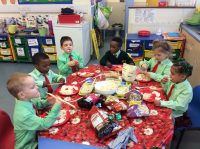 We acted out the story with our masks and watched and listened to others as an audience.