School Saints
Saint Chad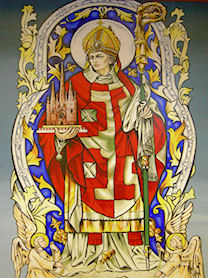 Saint Chad.
Find out more about the life and times of Saint Chad in our presentation, below:
Class Saints
At St. Chad's every class has adopted their own saint. The children learn about when their saint lived and what they did that made them a saint.
When the children pray they ask their Class Saint to intercede for them.