Aims and Values
Mission Statement
"Christ in our heads, our hearts, our hands'"
Catholic Ethos Statement
The school was founded by and is part of the Catholic Church. The school is to be conducted as a Catholic school in accordance with canon law and the teachings of the Roman Catholic Church and in accordance with the Trust Deeds of the Archdiocese of Birmingham and in particular:
Religious education is to be in accordance with the teachings, doctrines, discipline and general and particular norms of the Catholic Church.
Worship is to be in accordance with the rites, practices, discipline and liturgical norms of the Catholic Church.
And at all times the school is to serve as a witness to the Catholic faith in Our Lord Jesus Christ.
Aims and Objectives
St. Chad's Roman Catholic Primary School is a Catholic, Christian community whose priorities are as follows:
To create a sound, Christian, caring, challenging and enjoyable environment in which all are taught and encouraged to develop spiritually, religiously, mentally, artistically and physically.
To recognise and promote the growth of the God-given talents of the pupils in our community.
To value the dignity of each member of our community as we strive towards quality and excellence.
To respect and be tolerant of others who hold different beliefs to our own.
To teach and encourage good Christian working relationships both in and out of school.
To teach and ensure equal opportunities for all.
To prepare the pupils, by sound Catholic Christian teachings, to face the future with strong Faith and confidence.
To teach and encourage the Christian principles of forgiveness, healing and reconciliation.
To teach the value of self-discipline, and help to establish its use.
To teach all pupils to treat everyone and everything with courtesy and respect.
At St. Chad's we recognise and stress the importance of Church, school and family working together to promote and promulgate sound Christian principles in our future generations.
Our School Values
There are four 'houses' in the school, each called after one of the values we uphold in St. Chad's. Upon entry each pupil is allocated to a particular house.
Respect (Red) – we show respect for other people, respect for the school building and property, respect for the values and beliefs of others, respect for ourselves, respect for our Catholic community, respect for other religions, countries and cultures.
Equality (Blue) – we know that every human being is equal and valuable. God made us all unique and loves us all. Everyone in our school is equal, unique and special and we treat everyone fairly. Everyone is equally special regardless of their gender, religion, ethnicity or cultural background.
Forgiveness (Yellow) – by following Jesus' teachings we reconcile our differences, by saying sorry and by forgiving others. We try hard to do better next time and give others opportunities to make things better.
Truth (Green) – we know that telling the truth and being honest is always the right way. Jesus said "I am the way, the truth and the Life".
A pupil can obtain house points for excellent homework, good attendance, being polite, showing kindness, being a good example, trying their best in class, good manners in the dining hall, just showing a little extra effort and good behaviour in and out of the classroom.
Each week the points are counted and, during Friday's Assembly, children are told the scores for that week. At the end of the year the winners have the House Points Trophy placed on their shield, which is on display in the trophy cabinet in the main entrance Hall.
| | | |
| --- | --- | --- |
| Respect. | | Equality. |
| Forgiveness. | | Truth. |
British Values
The promotion of British Values is not something new at St. Chad's Catholic Primary School. British values are promoted in much of what we do, during school assemblies, Religious Education and Personal, Social and Health Education (PSHE) sessions. Throughout the school the children are taught British Values which are central to our school values, ethos and mission.
We use DR TIM to help the children remember the important British Values.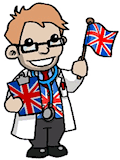 D

emocracy

R

ule of Law

T

olerance

I

ndividual Liberty

M

utual Respect
Being Part of Britain
As a school, we value and celebrate the diverse heritages of our community. Alongside this, we value and celebrate being part of Britain. In general terms, this means that we celebrate British traditions and customs in the course of the year; for example Harvest Festival, Remembrance Day by laying poppy wreaths on the war graves in the parish cemetery and in church at the memorial plaques; celebrating the Feast of St. George and joining with other local schools and the local Morris Men to dance around the May pole at the Maypole Festival.
Democracy: We actively promote and model democracy by:
Providing our children with a broad knowledge of and promoting respect for public institutions and services eg. visits to Dudley Council House, visits to/from Police, Hospitals, Fire Service, Local Councillors, visits to town hall, debates.
Teaching children how they can influence decision making through the democratic process eg. School council, suggestion boxes, Youth Parliament.
Encouraging pupils to become involved in decision making processes and ensuring they are listened to in school eg. school council, open door policy for Principal and Vice Principal, consultation groups, liaison between staff and pupils.
Organising visits to Dudley Council House.
Teaching children how public services operate and how they are held to account eg. in Vocations week.
Modelling how perceived injustice can be peacefully challenged eg. by teaching about inspirational figures such as Ghandi, Mandela, Mother Teresa, Martin Luther King.
Rule of Law: We actively promote and model the rule of law by:
Ensuring school rules are clear and fair eg. through our consistent behaviour policy.
Helping children to distinguish right from wrong eg. by using the example of Christ when dealing with behaviour that is not acceptable.
Promoting respect for the law and the basis on which it is made eg. through visitors such as PCSOs, Police coming into school.
Helping children to understand that living under the rule of law protects individuals eg through our RE curriculum, through focus weeks, visitors.
Having a behaviour policy that is linked to restorative justice eg. that is based in the Christian value of forgiveness.
Tolerance: We actively promote and model tolerance by:
Helping children to acquire an understanding of and respect for their own and other cultures and ways of life eg through Geography, International Links, Religious Education, Multicultural and multi-faith weeks.
Organising visits to places of worship eg. Local AnglicanChurch, Gurdwara, Jewish synagogue, Hindu temple.
Individual Liberty: We actively promote and model individual liberty by:
Supporting pupils to develop their self-knowledge, self-esteem and self-confidence eg. through our Catholic ethos, our way of treating people, by investing heavily in meeting the needs of all of the children, by providing equality of opportunity, by knowing and understanding the needs of all of the children.
Encouraging pupils to take responsibility for their behaviour as well as knowing their rights eg. through linking rights with responsibilities, by having a fair and consistent behaviour management policy.
Challenging stereotypes eg. visitors into school, disability awareness, anti bullying and anti-racism learning, vocations week.
Implementing a strong anti bullying culture.
Mutual Respect: We actively promote and model mutual respect by:
Promoting respect for individual differences eg. through assemblies and masses, the RE curriculum, multicultural, multi-faith weeks, through our Catholic ethos.
Openly discuss and celebrate the similarities and differences between people such as differences of faith, ethnicity, disability, gender and different family situations such as looked after children, young carers.