School Meals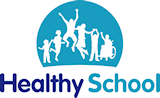 St. Chad's has its own catering kitchen which opened in January 2012 with all meals being cooked on site.
As a healthy school we actively encourage good quality nutrition and food. Our cooked lunches are carefully balanced and nutritionally checked against the Government food standards.
Children have a variety of choices of vegetables, salad and fruit each day. Water is provided at the table, but children may bring their own drink if you prefer (no fizzy drinks please).
All children eat with their own class in the school hall – whether they have a meal provided by school or bring a packed lunch from home.
We also encourage healthy choices for children bringing packed lunches from home. Packed lunches need to include:
Something substantial (such as a sandwich or some pasta).
Some vegetables or fresh fruit.
Only one sweet snack!
A drink (water or fruit juice).
Please contact the school for more advice or information if required.
Our school dinner menu rotates on a three-week basis. You can see our current menu below:

Free School Meals
All children who are in Reception, Year 1 and Year 2 (Key Stage 1) are entitled to a free school meal irrespective of parental circumstances. This means that if you have a child in these years they may have, preferably a hot meal, but sandwiches will be available. The government tell us that this will save a parent £400 per year.
Free school meals may be available if parents receive any of the following: Income Support, income-based Jobseeker's Allowance, income-related Employment and Support Allowance, Child Tax Credit, provided they are not entitled to Working Tax Credit and have an annual income (as assessed by HM Revenue and Customs) that does not exceed £16,190, Working Tax Credit 'run-on' - the payment someone may receive for a further four weeks after they stop qualifying for Working Tax Credit.
You cannot claim free school meals if you or your partner work over 16 hours or more each week. You can contact the free school meals team on 01384 814988 or via www.dudley.gov.uk.
You can read an information leaflet on Free School Meals on our Policies and Documents page.
Happy Dinner Time!
| | | |
| --- | --- | --- |
| Healthy meals are cooked on site. | | All meals are cooked in our own purpose build kitchen. |
| Most of Reception and Key Stage 1 enjoy a free school meal. | | Children can select their own pudding. |
| Roast dinners are a favourite. | | Baked potatoes are available every day. |